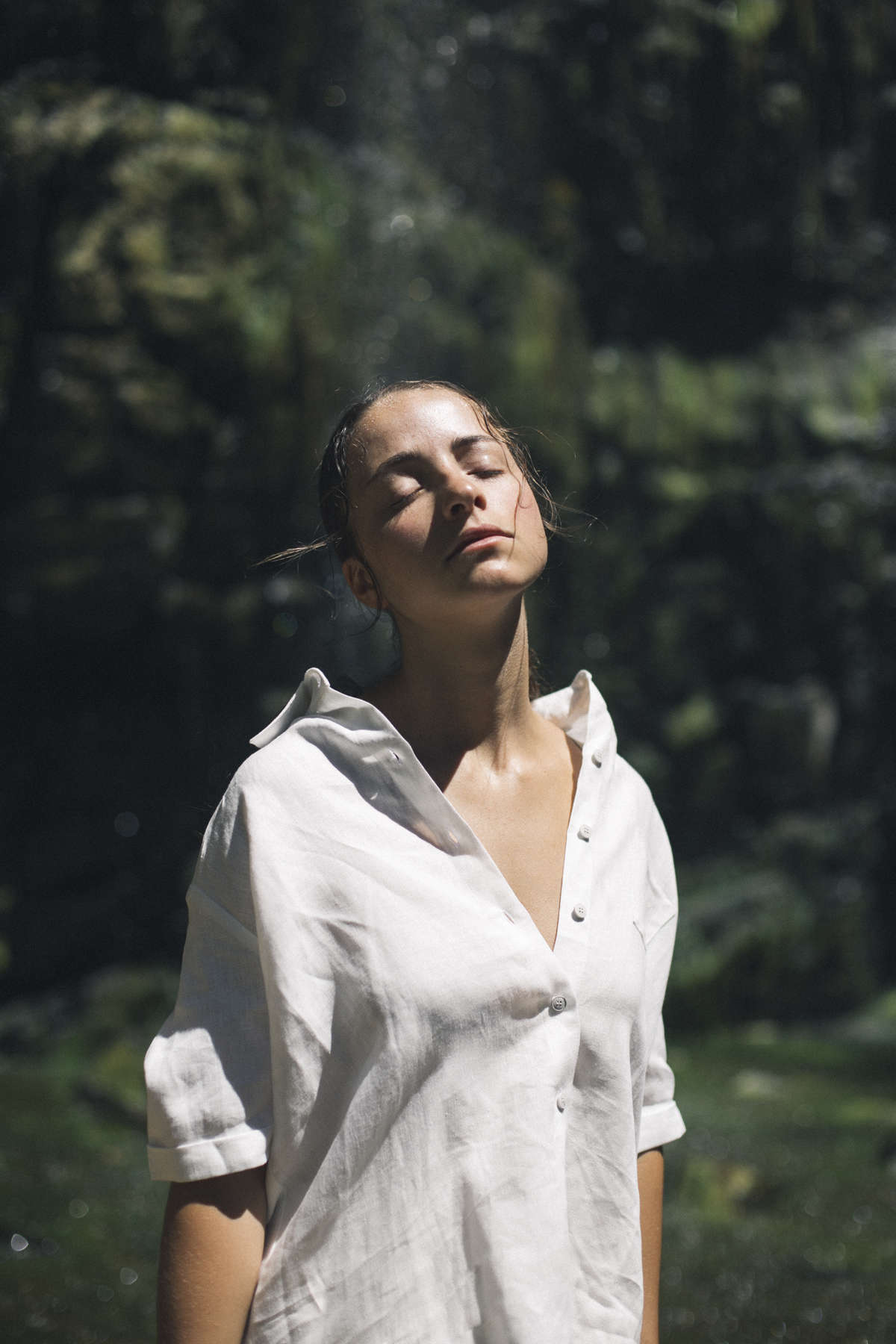 WE HAVE BEEN WORKING HARD TOWARDS A FULLY TRANSPARENT SUPPLY CHAIN AND TO SHARE BEHIND THE SCENES OF OUR MANUFACTURING PROCESSES. IN 2018 WE ARE COMMITTED TO EXPLORING EVEN MORE WAYS TO CONNECT WITH OUR CUSTOMERS WITH THE HOPE OF CREATING A BETTER PRODUCT IN THE SPIRIT OF COLLABORATION. IN THESE ARTICLES WE HOPE TO SHOW YOU THE PROCESSES BEHIND OUR BRAND AND THE WAYS IN WHICH WE ARE PASSIONATELY PUSHING THE BOUNDARIES TO ACHIEVE MORE SUSTAINABLE DESIGN.



2017 WAS A BIG YEAR FOR US. THE HIGHLIGHTS? LAUNCHING OUR SHARED RETAIL SPACE,
ENSEMBLE
, WITH THREE OTHER INCREDIBLE BUSINESSES, ALL RUN BY AMAZING WOMEN. WE VISITED OUR FABRIC SUPPLIERS IN CHINA, WITNESSED THEIR PROCESSES FIRST HAND AND WERE ABSOLUTLEY BLOWN AWAY. STANDING IN A HEMP FIELD FOR THE FIRST TIME IN RURAL SHANDONG, I FELT A HUGE SENSE OF JOY AND EXCITEMENT FOR THE FUTURE OF THIS INCREDIBLE FIBER.
WE ASLO LAUNCHED
SLOW FASHION FESTIVAL
ALONGSIDE NAT IVANOV AND EMILY SHEAHAN, AN ONGOING PROJECT TO RAISE AWARENESS AROUND BETTER PRACTICES IN THE FASHION AND LIFESTYLE INDUSTRIES, WHICH WAS RECEIVED SO WARMLY BY CONTRIBUTORS AND THE LOCAL COMMUNITY WHO ATTENDED THE SOLD OUT EVENTS.
WE SPENT MONTHS GOING OVER OUR PROCESSES IN AN ATTEMPT TO BECOME EVEN MORE EFFICIENT WITH DYEING AND WASTAGE, AND GOING OVER PATTERNS AND REJIGGING OUR SIZING IN AN ATTEMPT TO MAKE THEM MORE CONSISTENT OVER STYLES. WE UPDATED PACKAGING TO MAKE IT ALL 100% BIODEGRADABLE AND TO USE AS MUCH RECYCLED PAPER AND ORGANIC OPTIONS AS WE COULD SOURCE.
LAST YEAR WE LEARNT SOME BIG LESSONS AROUND DESIGN AND MARKETING, AND SO ONE OF OUR MAIN RESOLUTIONS IN THE COMING YEAR IS TO
SIMPLIFY
. SIMPLIFY OUR MESSAGE AND OUR STYLE OFFERINGS IN ORDER TO REALLY FOCUS ON DOING FEWER THINGS BETER. MOVING FORWARD WE WANT OUR CUSTOMERS TO BE EVEN MORE INVOLVED WITH OUR DESIGN PROCESSES AND WE LOVE SUGGESTIONS ON FABRIC, COLOURS AND SIZING, AS ALL OF THIS INFORMATION HELPS US TO ULTIMATELY MAKE BETTER PRODUCT.
SO IN THIS ARTICLE WE ARE OPENING UP THE DISCUSSION AND LOOK FORWARD TO LEARNING EVEN MORE IN 2018. XO
---
---